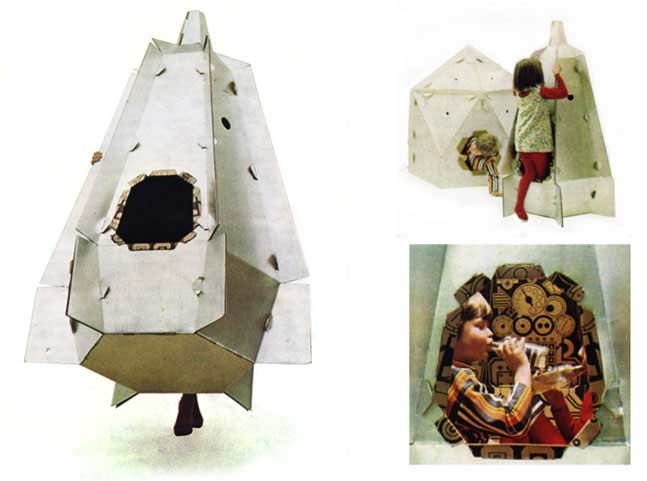 The "space rocket" design was the easiest to assemble. The whole inside surface was printed with buttons and dials
to simulate a rocket cockpit, and the outside surface was finished in a metallic laminate.
The "space station" is an early example of mass production of a geodesic dome structure. It was designed for
strength so that if a child climbed over the dome it would become more compressed and rigid.